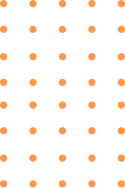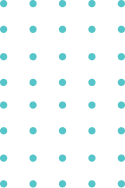 What Students Say about
PHES
Below are a few past comments from students on their experience in attending our courses offered, the pleasant atmosphere and how it has helped them advance or re-enter back into their nursing career. All students are welcome to write comments.
Lanita Hartzler

, Denton, TX

I am so grateful to found have PHES! I needed a refresher course to be able to transfer my license to TX after having been out of the nursing field for some years. I was initially nervous, but Ms. Cynthia and Mrs. Cheeks put that anxiety to rest immediately. They are so professional and kind, doing everything they can to help nurses succeed. Ms. Cynthia even reached out to the BON for me when my paperwork was seemingly delayed. The virtual clinicals are a great way to refresh skills. I found them helpful and enjoyable. Do not hesitate to sign up! You will be glad you did!
---
Frances N

, Texas

I will recommend PHES Inc to any nurse needing a refresher program to return to work . PHES Inc staff and management are excellent in what they do. They are very knowledgeable as well as caring. They go the extra mile with the students. They go at one's pace to reduce anxiety associated with having been away from nursing for a long time. I was able to complete the course faster than I anticipated mainly because of their help and encouragement. I am so happy I took the course at PHES Inc.
---
Patrick Fox

, Texas

I cannot say enough good things- I was required by the BON to complete a refresher course. When my wife and I walked in it was in the middle of the pandemic, and we were very nervous. We were greeted with smiles- after explaining the way it would be presented we made the decision for me to enroll- the lectures were professional with plenty of opportunity to ask questions. To supplement the online course handouts were emailed- I highly recommend PHES
---
Onajite Jessica Owhe

, Irving, TX

i researched online looking for a refresher course and i came across this with no regrets. Cynthia worked me through every bit of it and was willing to help where i have difficulties. Yvette was just the kind of instructor i have always wished for in my nursing years. Thanks to Cynthia and Yvette i now have my license active in Tx with no stress.
---
Rebecca Schenk

, San Antonio, TX

I am 57 years old. and have not worked as a nurse for 25 years. Cynthia and Yvette walked me through the entire process. They assisted when my technical skills for the on line course were lacking. I can'r say enough good things about these ladies and the program. I feel ready to restart my nursing career, Thanks 100% to them and their program!
---
Salima Barolia

, Richmond Tx

I have no words to thank Ms. Yvette cheeks, Cynthia and staff at PHES, I was out of nursing and my studies for a long time and needed a thorough refresher to reinstate my license and get back on track again, initially I was very nervous, but Ms. Yvette was a Big Help, she assisted on Live streaming classes and online assignments too, She gives her time and knowledge to her students, a good listener & never in a rush. I am glad that I have successfully finished my refresher and confident that now I can apply my Nursing skills in caring for my patients, also want to thank Cynthia for always answering my phone calls and responding to my emails:) I would 100% refer PHES to any nurse who needs a refresher, My Best wishes to PHES (Ms. Yvette & Cynthia)
---
Pamela, R.N.

, houston, tx

Ms. Cheeks is an great teacher. I a lot of practice on my skills. I would definitely recommend her classes if you need a refresher, jurisprudence, or continuing education. What i really found helpful is she takes time out of her busy schedule to walk you through getting all your paperwork in to the board. She and her staff are a support before, during and after the whole process. Many thanks to her and her wonderful staff.
---
Angela

, Texas

I will proudly refer any nurse that had been out of nursing job, and looking for a refresher course to PHES. Ms. Yvette is phenomenally knowledgeable in helping nurses get back on track. Her method of teaching is unprecedented. Her passion in answering questions and dealing with her student's concerns is invaluable. I hope others will be as lucky as I in locating this place. I will ever remain grateful to the entire staff. May God continue to bless your business!
---
Joy

, Katy

I have been out of nursing for over 10 years and PHES helped me get back on track by providing needed didactic and clinical component approved by BON to reinstate my nursing license. Mrs. Cheeks is a compassionate and highly experienced instructor. I started off being very nervous but she went through everything I need to know and how I can apply critical thinking skills and be confident in providing a safe and caring environment for patients/clients. Thank you so much Mrs. Cheeks and Cynthia for always responding to my emails and ready to assist… you made this program worthwhile for me as you took me through the process. If you or anyone you know is considering a refresher program look no further PHES have all you need to reactivate your nursing license and you will be glad you did.
---
erika montgomery

, Fairbanks, AK

I took the RN Refresher Courses and Clinical to obtain my license in my state. When I graduated nursing school, in 2015, I took time off for family and never went to work in nursing. The Alaska Bored of Nursing had a small list of board approved programs and I am so glad that PHES was one of them. From the get go they were helpful and gave me so much guidance that I signed up the same day. Cynthia and Ms. Cheeks made the process seem effortless and walked me through on what the courses entailed. To my surprise they even set up a Zoom meeting to meet and talk and once again to answer even more questions. When I did my first assignment I knew that it was going to help me more than just to get my licensure. The simulated clinicals couldn't have been more life like. I completed the coursework and clinicals in 3 months. They definitely could be completed sooner but that was what worked for me and my schedule. By the end of it I truly felt that it prepared me to move on to the next chapter in my nursing career and it did. I start my job on March 15th! If you need to take a refresher, take it with PHES! It's worth it and it will help you!! They want you to succeed and support you all the way.
---
Kirsten Ricketts

, Onalaska, TX

I have been out of the nursing field for over 15 years and needed a refresher course and clinicals to apply for licensure reinstatement. PHES and staff, walked me through the daunting process and encouraged me all the way! I am so grateful for their hands on treatment of each individual's unique circumstances. I have completed the course materials and feel revived and ready for the next leg of the journey. Thank you all for a job well done – I will definitely recommend your services to friends and colleagues. Blessings!
---
Jacqueline

, Houston, Texas

I found this refresher course after a long search on the internet and I wasn't too sure of what to expect so I went to my study group and started asking questions and after the information I got, I now decided to join the class. Mrs Cheeks on the first day we spoke via Zoom was very kind to me. She asked the right questions and knew what my concerns were. I started the class and finished it with no problems. Mrs Cheeks from beginning to the end was very knowledgeable. She answered all my questions and gave me more information regarding my concerns. So yes, I will definitely recommend this course to anyone. Thank you so much Mrs. Cheeks and Ms. Cynthia for all that you do. You gave me hope when all hope was lost after all the years I wasted due to misinformation from the BON. God Bless!
---
Merlin Tan

, Dallas, Texas

I took the refresher course as an immigrant to this beautiful state back in July 2019 and when I needed someone's help to refresh my skills and knowledge to get my Texas RN license, a long search led me to PHES and I am truly grateful for the service Ms. Yvette and Ms. Cynthia have provided for their students. They helped my classmates and I every step of the way and their class is fun to be in while also being challenging to learn. I now have my license and I know it is all because of the invaluable help and effort that PHES provides to every one of their students. If any other nurse out there needs help getting back into the profession, PHES can and will help you reach that goal like they did for me.
---
Rosa

, Texas

If you are looking for a nurse fresher program, then you have found the right place. I had been out of nursing school for many years and without any clinical experience outside of nursing school. After talking with Cynthia and Yvette, I knew there was a good chance they would be able to help me get my first nursing job. I believed so much in the program that I made the decision to drive 3+ hours to the classes. Like others have said, you get what you put into the program. When I started to get behind, Yvette called me to see if I was ready to start clinicals in January 2020. I am so grateful for her effort. She was able to get me clinicals at two Methodist hospitals in San Antonio, TX. I am thrilled to say that I was accepted into the Methodist nurse residency program of July 2020. I am blessed to have found a job during this pandemic. I hope others have the same luck that I have had. Thank you so much Yvette and Cynthia!
---
Ajitha Vamanannair

, Missouri City, TX

PHES is the best place to take nurse refresher course. The instructor is very knowledgeable & goes above and beyond to make sure you have very clear understanding of what you are learning. Mrs. Cheeks was always there and answered any questions or concerns. Staffs are very accommodating & flexible enough to answer various questions
---
Taiwo 

, Markham Ontario Canada

I was out of nursing practice for almost 8 years . Professional Healthcare Educational Service Inc made my life simple with your instructions you gave me with my instructor Yvette Cheeks and the too many phone calls i gave to Yvette and Cynthia. This are my angels, you save my career.
---
Taiwo 

, Bur Oak Avenue Markham Ontario Canada LB6 1H9

I was out of nursing practice for almost 8 years . Professional Healthcare Educational Service Inc made my life simple with your instructions you gave me with my instructor Yvette Cheeks and the too many phone calls i gave to Yvette and Cynthia. This are my angels, you save my career.
---
LITA JENSEN

, Houston Texas

I've been out of school for 9 years PHES Refresher course is very helpful my confident and skills went back how to assess Patient, this course is the best .staff are very accommodating and very helpful they all are amazing. instructor were very knowledgeable and professional.
---
Bekah

, Midland, TX

PHES was very helpful and practical! The staff always answered any questions, were great teachers, and very supportive. This course helped me feel confident as an RN again after being out of the field for 5 years! I landed a job I desired just one month after completing course!
---
Lori Delaine Parker

, Houston

I had been out of the nursing field for quite a few years and my confidence to return was very low. PHES's RN refresher course was exactly what I needed to hone my RN skills and my confidence. The course covers so much information such as assessments, patient visits, BON rules and regulations, and pharmacology-administration/calculations. The HealthSouth virtual hospital/clinic visits were exactly what I needed to boost my confidence to return to nursing. The instructors were so professional, and so encouraging, absolutely awesome! I recommend this course to anyone who needs a little refresher and/or confidence to be an excellent nurse.
---
Miriam Simmons

, Ft Worth TEXAS

The entire PHES team, and particularly Yvette Cheeks, was highly professional from start to finish. I took their RN refresher course. I was surprised by how thorough I felt the online clinicals were… But they were truly a good refresher on clinical assessment and pharmacology. I diverted from the clinical setting to be an educator (hence the need for a refresher course) and, as an educator, I found the course thorough and well taught. I highly recommend this course.
---
Leinani

, Texas

Every encounter with PHES was always kind, patient, helpful, and resourceful. The entire process went smoothly and quickly. I loved how experienced Yvette Cheeks is, how passionate she is about training up competent nurses, and how she incorporates humor and storytelling into the lessons. She is very encouraging and caring. She makes time for each student. I finished the Refresher Course feeling more knowledgeable, equipped, and confident as a nurse. The Shadow Health module learning was fantastic. Mark off time on your calendar to dedicate your time and brain to the course, as you get out of it what you put into it. All of these things helped to boost my confidence and encourage me to return to nursing after 18 years of staying at home to care for my family. Additionally, after completing the Refresher Course, Yvette helped me to connect with the Texas Board of Nursing regarding processing my endorsement application when I encountered a delay in getting my fingerprinting done (which was the last step for me in my application).
---
Priyanka Singh

, Lubbock, TX

I really want to express my happiness when I found out PHES refresher course. As an International educated nurse and have no work experience in USA, It had become next to impossible to renew my license. However, I found PHES and everything went so smooth . The staff is very helpful and informative. The course designed very well and they accommodate according to your availability. Their flexible approach helped me to come over from Canada to finish the course and clinical and guess what, today I am working as a RN in Cardiac step down unit. I would highly encouraged everyone, especially, International nurses who has passed NCLEX while ago but unable to work and come to USA for any reason. Thank you very much Yvette and Cynthia.
---
Nian

, Texas

I am so glad I found PHES online ! I moved from a different State to Texas, so I needed an endorsement refresher program and PHES HAS IT ALL for your success. Cynthia is very responsive, professional, flexible, and helpful. Professor Cheeks is very knowledgebale, resourceful, patient, helpful, and dedicated instructor. You won't find any other place like PHES with such awsome refesher-programs that tailor to each individual nurse's needs and wonderful people ! Thank you very much Miss Cheeks & Cynthia !
---
Janet

, Fort Worth, Texas

Found PHES thru a colleague. Best career decision I have made. Cynthia and Yvette are responsive, highly competent, flexible, professional, timely and resourceful. Yvette has a plethora of resources and knowledge in/on all aspects of nursing. She is thorough and in-depth in her education. She treated my colleagues with respect, kindness and based on a collegial relationships. I graduated from the school with a toolbox FULL of resources to be VERY successful in my next endeavor. So much so, I am wondering if I have set my career goals to low. I feel like I can set the world on fire with a high performing RN who will exceed any employers expectations. I cannot recommend this program enough. Best wishes for a great success if you choose this school. Like ANY education -it is 100% about 'you get out of it what you put into it.' If you don't succeed in this program you need to look in the mirror because it isn't the program or the professor. I have been a nurse executive for 30 years in the DFW area. I have seen it all. I feel highly qualified to be evaluating this program. You have heavily rely on my recommendation.
Letitia Jones

, Conroe,Texas

Thank you Mrs. Cheeks for a wonderful refresher experience. I enjoyed the class and the clinical experience. God bless you and your team for all that you do for the students. Thank you Mrs. Cynthia for your patients and being so informative. You all are the best.
---
Sharketra Hildreth

, Houston, Tx

I had an amazing experience taking the Nursing Refresher Course! I had been out of practice for 5 years and was kind of nervous about taking the course because I haven't used my skills in a long time. Mrs. Cheeks and her staff is simply awesome in their approach to each individual nursing student. No matter how long you've been out of practice this school will definitely get you ready for the workforce. Thank you so much for helping me restart my career!
---
Patricia A.

, Arlington, TX.

Excellent Service. Stand-by Assist at all time. Yvette, Talented & Dedicated Instructor. Thank You so very much Yvette & Cynthia.
---
Virginia Broadway

,

Thank you so much!! I'm so very grateful for you all.
---
Jan Smith, Keller, Tx

, Keller, Texas

This is an excellent Nurse Refresher course! The staff are great! Yvette is an amazing Nursing instructor and makes the classes very interesting! She was so kind, encouraging and supportive when I had emailed her about one of my challenging days in clinicals. Cynthia, the Coordinator, is wonderful! She is so pleasant and helpful in answering all your questions about the course and any other questions throughout the process! The online program is very good in teaching you about physical assessments and medications! I really learned a lot from the course and am so thankful I chose this one when researching different ones.
---
Stacy Butler

, Houston

Yvette and her team are WONDERFUL! I had been out of nursing for 25 years taking care of my 5 children. I do not think I could have accomplished my goal of reinstating by RN license without the flexibility encouragement and kindness of the staff at PHES. Thank you Cynthia so much for allowing me to join the Houston Sept 2019 class right on the spot. Yvette thank you so so much for calling me the beginning of January to encourage me to just START the modules. Cynthia thank you for the mobile immunization clinic experience! PHES thank you for nurturing my spirit. My experience with these ladies was much more than getting a license.
---
Tammy Ruiz

, Katy, Tx

If you are looking for a refresher course to take this is it!!! I have not worked in 19 years. I took time off to stay home with my 2 girls. I kept my Louisiana License active, but never got licensed in Texas after we moved here in 2005. My youngest daughter is graduating high school this year so I felt it was time to try to finally get my Texas RN license. I came across PHES, and it was truly a blessing. I was so scared and nervous because I've been out of nursing for so long. Yvette, Cynthia and the entire staff are absolutely AMAZING! Yvette is so caring, supportive, and wants to see you succeed. She made me feel at ease from the first time I spoke to her on the phone. Its a very relaxed classroom environment. Although I'm not working now, because I'm enjoying these last few months of my daughters senior year. I plan on starting to look for a part time job soon. . I'm just so thankful for this program that helped me get licensed and feel comfortable returning to work after all these years. Thank ya'll for EVERYTHING!!
---
Jennifer S

, Fort Worth, TX

I was in your July Dallas refresher class. I just wanted to reach out and thank you again! I got a job and am starting orientation at Vitas! I was so nervous going into this program and feel like me finding this program was a God thing. Thank you for what you do!
---
Jill

, Houston, TX

What a great experience! Yvette and her team made getting back into my nursing career smooth and easy. All questions answered quickly. It was always easy to get ahold of someone in office either by phone, text or email. I felt they truly understood my situation and tailored the refresher course to my needs. I would highly recommend PHES!
---
Casey

, Houston, TX

Every single day I am happy to have found a job in the medical center that I am happy to go to. Thank you for placing me at Kindred for my clinical rotation. I love my boss , she is amazing and such a good teacher. I am enjoying my nursing 2.0 career and you should count me as one of your big success stories. Tthe truth is, you have n a big impact for many nurses in your city!! Good for you! Best regards,
---
Shelley

, New Boston, Texas

Yvette and Cynthia go above and beyond to help make the smoothest transition possible back into nursing. The resources, education, and behind the scenes work they do to ensure you have all you need to succeed is incredible. Trouble finding a job? They will help. Need extra time? They will give it. Have questions? They find answers. This course was well worth the time and money. Thank y'all for all you have done for me!
---
Althia W

, Plano, Texas

Professional Healthcare Educational Services (PHES) online is a great school for completing the nurse refresher course. All of the staff are very kind, caring and helpful. And instructor, Yvette Cheeks is very supportive, resourceful, qualified and dedicated to helping her students succeed. The online coursework is very educational. The online support team is available to answer questions and will assist you to navigate through your online course work. Our didactic class was fun, informative, thorough, and hands-on. Questions were welcomed and none was left behind. PHES provides flexible hours to complete your required clinical hours in a broad variety of clinical settings. After successfully completing my online coursework, didactic class, Jursiprudence Exam and Nursing clinicals, I was well prepared to restart my nursing career. I would highly recommend this school to anyone!!!
---
Karen O

, Dallas, TX

The PHES program truly helped me feel more confident to return to the nursing field after being absent for 10 years. Yvette and Cynthia made the refresher course informative and provided up- to-date curriculum, while still maintaining a sense of humor. The course was easy to understand, albeit challenging, but Yvette and Cynthia answered all of my questions with courtesy and respect. They provided the facility in which to my clinicals – that is a HUGE blessing – I cannot not think of anything more stressful than having to find a preceptor and a facility in which to do this; especially at a time when one's confidence is wavering due to be away for so long. They made it so simple. I highly recommend PHES – AWESOME!!!!
---
Amy Houser

, Houston, TX

This experience has exceeded my expectations at every level! The professionalism displayed by Yvette and Cynthia is second to none! They have been a pleasure to work with in making the transition back into nursing comfortable.
---
Elizabeth Culp

, Galveston,Texas 77551

Due to a back injury in 2008 I was unable to work in direct patient care and thought I would never be able to return to my mission in life as a home health nurse. I attended the course in 2014. Yvette & Cynthia assessed my needs and accommodated my needs with in the requirements of the course so that I have been able to continue to work in home health in the administrative realm for 6 years. In addition, they have been available through the years to answer several questions for me by phone and e-mail. They virtually gave me back my life. Oh, and by the way, I was 66 when I attended the course and use a walker with ambulation. Many thanks to Yvette & Cynthia for providing an excellent program to prepare nurses who are wanting to return to the nursing role after extended leaves. Hats off to you ladies.
---
Ellen Bovey

, Spring, TX

Thank you Yvette and staff. You completely prepared me to re-enter the nursing profession after being a stay at home mom for 17 years!!! I have been back at work as a floor nurse for over two years now. It took your services, hard work and determination, but I am a med surg nurse again. I am forever grateful. I am helping to pay for my kids college. I am enjoying floor nursing more the second time around. There is never a dull moment. It is challenging and rewarding.
---
Jami

, Dallas, Texas

Amazing. The single most nurse centered courses you can take. You can see and feel their passion! They extend a helping hand and listening ears. They take the time to not only ensure you know what you need to know but also that you are ok, not only as a nurse but as a human being. Thank you for being so nice to me, that simple gesture means more than anything!
---
Leslie

, Clear Lake, TX

I was in attendance yesterday during the course. It was awesome! It is clear you are passionate about your career and thank you for being an inspiration! I particularly enjoyed the reference to the bible, prayer and families which made everything relatable. I am a Patient Safety Manager at Clear Lake and so much of the content was relevant to what's happening in our practice today! Keep up the great work, Gods factor and blessings be upon you and your family! Merry Christmas!
---
Stella E

, Dallas, TX

Thank you so much, for the refresher course. Please add a LVN to RN education/school, if yes i will be interested because you are a kind, merciful and generous person, my encounter with you during my training with you in Dallas was divine.
---
Albert Steward

, Dallas, TX

I took your nursing refresher course in Dallas. I recently moved from Albuquerque, NM where I am working in neuroscience ICU nursing. Since then I have obtained my CCRN, CNRN, TCRN designations. I am employed as RN CVICU. It is my wish to work for 3-5 years before I retire from nursing the second time. Loving each day and thankful to PHES for helping me get back in the door.
---
Rhonda 

, Cyfair, TX

Your program and support really helped me get back into nursing and I think would benefit anyone you think might be interested. There are several openings within the outpatient setting I am now working in for anyone interested
---
Alisa U.

, Texas

You are one amazing teacher that makes a lasting impression. You and the staff I met there are simply wonderful and yall make everyone feel welcome and that each person matters…..
---
Benita

, Katy, Tx

I would like to encourage anyone that may be hesitating because of uncertainty, call PHES ONLINE. Mrs. Cheeks and her staff are professionals in every sense of the word. I hesitated and I wish I had not, it only kept me from getting my license back later than sooner. With the guidance, training and encouragement from Mrs. Cheeks, Cynthia, Mrs. Hicks and others at PHES, I have my license after over 10yrs of inactivity in nursing. Thank you for your patience and help.
---
Sharon Mims

, Houston, Texas

I just want to take the time and thank Yvette & Cynthia, I was able to successfully return to nursing. I had lost my confidence in my skills as a nurse, From day one they helped me to regain all that I felt I lost. If you are reading this and wondering if you should take this course, the answer is YES! This is one of the best investments and decisions you can ever make. You owe it to yourself! My license is reinstated, my confidence is restored and I am a better nurse because of this program. Thanks again PHES!!!
---
Misty Moore

, Katy Tx

I am so thankful I found the PHES program for my RN Refresher! Yvette & Cynthia were amazing and truly want to see their students succeed! Any questions or concerns I had throughout the program were answered quickly and they always went out of their way to ensure my success. I was required by the Texas BON to complete an RN refresher program to reinstate my license, so whatever your reason is for needing the programs assistance, you will be welcomed with positivity and support. Thank you!